In one way or another, we are affected by the foreshadowing of a woman in any culture. In the last years, culture is trying to reflect on womanhood and femininity in art, including film, in more authentic ways. The film is a very powerful medium. It influences, challenges, distorts, and reflects aspects of human life. The heroine you write, and her story will inevitably reflect what you truly believe about the difference between men and women. That is the reason why it is important to look into your conscious and unconscious choices. If you are considering writing a story about a female character we will look deeper into "Writing Believable Female Character: Choose Underlying Theme of Your Women´s Worldview".
WHY CHOOSE HEROINE?
Firstly it is good to think about WHY is it that you want to talk about the female character? (Helpful article to find your why) What attracts you and excites you about womanhood? I came up with 19 motivations why to tell a heroine story. Your choices may overlap.
To show a real woman´s life (biography)
To show a woman getting over betrayal/trauma and finding new life
It is about a love affair
It´s about relationships
A woman finding out what she really wants out of love and life
It is a rite of passage, as a girl becomes a woman
To show mother/daughter or mother/son relationship
To show conflict between motherhood and career
It is about a group of nuns in a convent in eighteenth-century Spain
To show the struggles of female artist
My heroine´s a survivor, and I want to show her struggle to empower herself
I want her to be strong, without giving up her femininity
It´s a chick flick about finding love and lots of shopping
It is about a group of female friends who…
To show a lesbian relationship
It is about an older woman who…
She´s a female android who…
It is a sci-fi about a matriarchal society
None of these. My main character just happens to be a woman. It makes no difference what sex my character is.
Whoever she is, and wherever she is from, your heroine will reflect what you want to say about femininity, consciously or unconsciously.
4 TYPES OF FEMININE THEMES, WHICH ONE IS YOURS?
Remember, this theme isn´t the same as a genre of your screenplay or controlling idea of your narrative, it is not the central idea or underlying message of truth you are exploring. It is rather a tinted world through which a character perceives the world. There are more instinctive responses that have been created by your own experience and understanding of life.
MUNDANE FEMININITY
Mundane Femininity writer, have a strong motivation to celebrate everyday women in their ordinary lives. You might think that feminism wants everyone to be the same, and deep down, you don't think that´s right. Your heroine isn´t going to question her identity as a woman, and neither does her story. She could be a wife or mother, as she´s a family maker at heart. It will include functional relationships, happy families, and stories with a heart of gold. Most of all, you want to tell a good story, with empathetic leading characters.
These women prefer not to fight the system as they want to believe in it. Even if life is hard for your heroine at times, she ends up with her value system firmly intact, if a little shaken.
Mundane femininity is a theme behind many period romances. The heroine might be clever and quirky, she might be embarrassed by the overt femininity or superficial female relatives, but happy marriage, after being bailed out by a man, saves the day.
Examples of films: The Good Wife, Nanny Mc Phee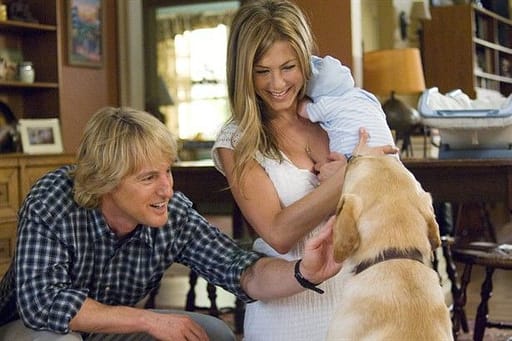 Pride and Prejudice – and other Jane Austen adaptations
2. SATISFACTORY FEMININITY
Satisfactory Femininity is the driving motivation behind the film with heroines who want to live life on their terms as empowered women. You want your heroine to indulge in all that is relationship orientated, from sex to marriage to children to multitasking. You probably believe feminism has truly empowered women, and that women are now able to redefine femininity for themselves in every area of their lives. You feel that things are getting better for women every day and a woman can achieve great things.
If your heroine has god issues with the men, she will engage in the battle of the sexes with zest while learning her own lessons along the way.
Your heroine might be looking for love but she´s doing it with open and curious eyes. She is nobody´s victim but her own. It is about women who come to terms with their emotional wounds, which are getting in the way of having good relationships. These stories can laugh at what= s great and what sucks about being a woman in equal measure. They have resolutely happy endings, often with the heroine finding Mr Right. If they encounter a negative character, he is only reflecting our heroine inner wounds.
Examples of films: The L World, Bridget´s Jones Diary,  Gilmore Girls, Gigi from He´s Just Not That Into You, Sex and the city (series and the movie)
3. WARRIOR FEMININITY
If you are writing about Warrior Femininity, your heroine has a major problem with the worse sides of sexism and the "patriarchy". Patriarchy is a seriously unfashionable term (a bit like feminist) however it is useful to describe the system. This heroine embarks on women against the system journeys.
You are a writer who knows that power structures have been limiting women´s lives for millennia, and you are motivated to write a story to show it is still going on. You believe there are still changes to be made. Sometimes heroines empower themselves, against all odds. Historical biopics often have Warrior Femininity heroines.
In the movie The Hours, the pain of being a woman in a highly restrictive world is sensitively explored through interweaving storylines, in which three very different heroines, make painful choices in an attempt to live life on their terms.
Many films with heroines from world cinema reflect Warrior Femininity, reminding us that many of women´s lives are still unequal.
Examples from movies: Shirley Valentine, Thelma and Louise, The Duchess, The Other Boleyn Girl, The Hours, Frida, The Stepford Wives
FUTURE FEMININITY
In this case writer fuels a motivation to write a good story in which the hero just happens to be a woman. You aspire to write stories that reflect true equality in a world where gender conflicts have been solved, and women don= t feel the need to reclaim femininity, obsess over it, or fight it. You simply want to write a story with a strong female character. You feel the future is here already.
It can take a cynical take on gender. When you are motivated by Future Femininity you can make a conscious decision to subvert gender roles, so that traditional expectations of male and female characters are minimized. Male characters can be nurturing and empathetic without anyone making a big deal out of it.
Sci-fi and utopian films are great contenders to write with the Future Femininity theme. By removing the female character from the reality of the world as we know it, you can automatically liberate her characterization from real-world expectations.
Biopic can also be used if your heroine is defined by passion.
Examples: Rendition, Burn After Reading, Intolerable Cruelty, The Matrix, Avatar, Prime Suspect, Silkwood, , La Vie en Rose
CONCLUSION
Ok, so these were four underlying themes of how you reflect femininity in yourself, your world and thus into the story. Finally, I would love to hear from you. What are your favourite films with heroines and Why?