Creating
Award-Winning Films
The world is full of stories to tell but they don't really have places to go if it weren't because of creative people like you! Create and tell your story. Let your film open up a world of infinite possibilities
A Lynchian comedy about a dancer Elsa who lives in a dream house but most desires a place where she could really belong. When her boyfriend leaves with no explanation, she is on a journey of self-discovery under the thumb of eccentric guru Stephen. Elsa enters the man´s world to live a more authentic way of living.
Cake - An intertwined story about sisterhood
Sisters prepare a birthday surprise for their father when they found out that their parents passed away in a car accident. The story follows sisterhood and how each of them copes with the loss. Amanda is preparing for the wedding while Emily is enjoying freedom. They are on their path trying to find themselves back.
Episode from a diary of a young girl. Coming of age film. A story about that being ordinary is ok. An internal story about self-confidence is almost a one-woman story about finding her inner strength and follow her dreams. When she is coming back home, she finds her belongings on the street. She wanders Prague and ended up with a broken back. Fortunately, she finds herself in one girl´s apartment who is around.
Join Patreon for
EXCLUSIVE content!
Get exclusive content, ask questions and advice, and connect with your fellow film enthusiasts, share your stories and find inspiration and support.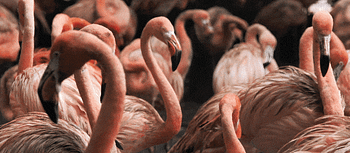 FREE Filmmaking
course in your inbox
Start learning with Misha's free mini-course on creative filmmaking hacks. Sign up and discover how to break into the industry. Mini-Course will guide you on how to take advantage of future trends, gain insight knowledge from successful female filmmakers and bonus – understand the secret essence of the film craft with a visual storytelling case study.