An aspiring creative corner
Providing a platform for the emerging next generation of visual creators and a space to nurture authenticity and ensuring a diversity of perspectives
Hi, I am Michaela Rihova. I'm here with VisualisThink to help you start your journey through the visual arts.
Creator from filmmaking background.
My journey began with the 'Golden Mean of my career, where I worked on various projects that utilized my masters' and bachelors' degrees from prestigious art schools. I took a huge distribution of courses, from filmmaking to philosophy and everything in between. And these netted me both low- and high-budget advertisements and movies.
I seemed to be on the right track, but beneath the surface, something was wrong. I was missing my true calling by trying to fit by being just one thing in life. As a result, I have achieved a completely sterile perception of the world. It was hard for me to cope with life, so I escaped into the world of unconsciousness. My perception of the world was upside down. I touched the untouchable first hand. Gradually, I pave the way back to a much more authentic life.
Inspired by this journey, I decided to build a creative corner VisualisThink where "visualists" can truly find a connection to their artistic journey.
My business goals remain true to my desire to present a safe, creative space for the next generation of visual creators, filmmakers, and artists. In this wild world of difficulties, hardship, and countless challenges, it falls to VisualisThink to support you in your journey.
Who is the next generation of visual creators?
It´s being said that good times are preceded by a crisis. We are at the moment of crisis but I believe that we are moving to a more conscious time, even creatively.
We are experiencing times when creativity is starting to open for everyone. In terms of humanity, we are leaving a legacy of digital libraries and it´s an interesting phenomenon. However, its downside is the quality of the content.
So herewith VisualisThink I am trying to establish a digital library of useful tools, looking at art heritage with an insightful perspective.
I believe that the next generation of visual creators will create projects that are both high quality and thoughtful. Let´s make art accessible to all walks of life.
Cultivating the next generation of visualists by helping them hone their craft, tell stories, and build their own powerful portfolio.
VisualisThink is home to diversity
We support uniqueness rather than exclude it because being special gives your work personality, emotion, and soul. It gives your culture a voice, and it gives you a voice.
Support from a Creative Community
VisualisThink will help you broaden your perspective and create authentic work that touches people.
VisualisThink's sustainable attitude and education goals build that path of inclusivity for you and the next generation of visual creators.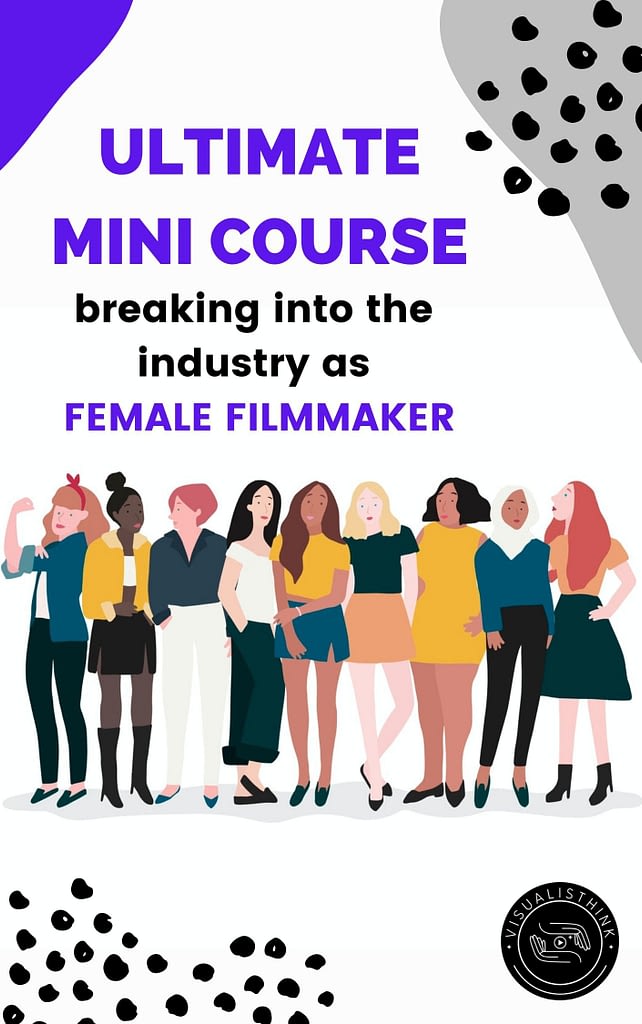 FREE Filmmaking
course in your inbox
Start learning with Misha's free mini-course on creative filmmaking hack. Sign up and discover how to break into the industry. Mini-Course will guide you how to take advantage of future trends, gain insight knowledge from successful female filmmakers and bonus – understand the secret essence of the film craft with visual storytelling case study.