An aspiring creative corner
Providing a platform for the emerging next generation of visual creators and a space to nurture authenticity and ensuring a diversity of perspectives
Creator from visual arts background.
Couple years back I was at the "Golden Mean" of my creative journey. I have finished my masters from Art University in UK and worked on the low- and high- budget entertainment projects. So called picture-perfect lifeway melted into splashes when I realized I wasn´t true to myself. 
It was visible in my work attitude because I was detouched from the environment, where I spent most of the time. I was relying on what other people think of me. I was catched in the spider web, dismissing my own voice. 
At that time it was difficult to cope with life. My perception of the world was upside down, I wasn´t grounded in reality. 
By trying to fit being just one thing, in result, I achieved completely sterile perception of the world. I had to start from zero ground. I was rediscovering my touch with life by travelling, learning from wisdom of a nature and understanding my place in the world. Gradually, I pave the way back to a more authentic life.
Inspired by this journey, I decided to build a creative corner VisualisThink where next generation of "visualists" can truly find a connection to their artistic journey.
Who is the next generation of visual creators?
It´s being said that good times are preceded by a crisis. We are influenced by a international crisis but I believe that we are moving to a more conscious time, even creatively.
We are experiencing times when creativity is starting to open for everyone. In terms of humanity, we are leaving a legacy of digital libraries and it´s an interesting phenomenon. However, its downside is the quality of the content.
So herewith VisualisThink I am trying to establish a digital library of useful tools, looking at art heritage with an insightful perspective.
I believe that the next generation of visual creators will create projects that are both high quality and thoughtful. Let´s make art accessible to all walks of life.
We support uniqueness rather than exclude it because being authentic gives your work personality, emotion, and soul. It gives your culture a voice, and it gives you a voice.
VisualisThink is home to diversity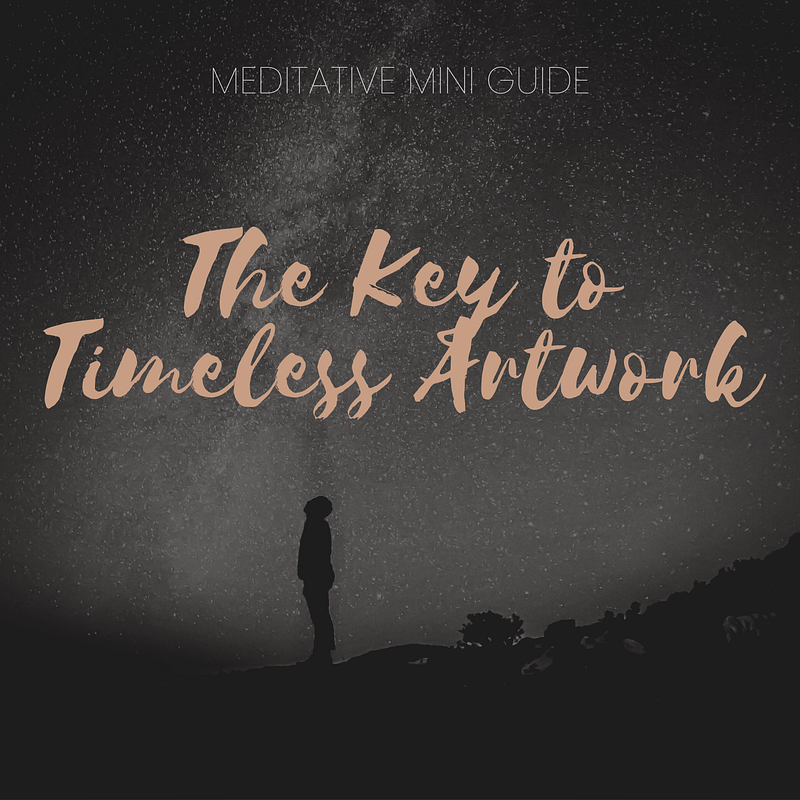 Prequel to the Holistic Course "Create Timeless Art"
This meditative guide of 20 pages touches on the deep truths that I have come across on my creative journey. Discover uncharted waters, avoid cliches and cross borders to unknown possibilities. Includes Carl Gustav Jung perspective on the creative process + bonus "8 points on how to create authentic art."
Take what resonates with you, create what you visualize.
Wondering if it's worth trying to push through as an artist in the digital world? Personally, I think so, but it wants to build a...
Read More